What is SSIP?
The idea was to motivate innovation among students and provide them with more skills rather than passing out with just a degree in hand by creating an ecosystem at place to nurture the idea of young minds.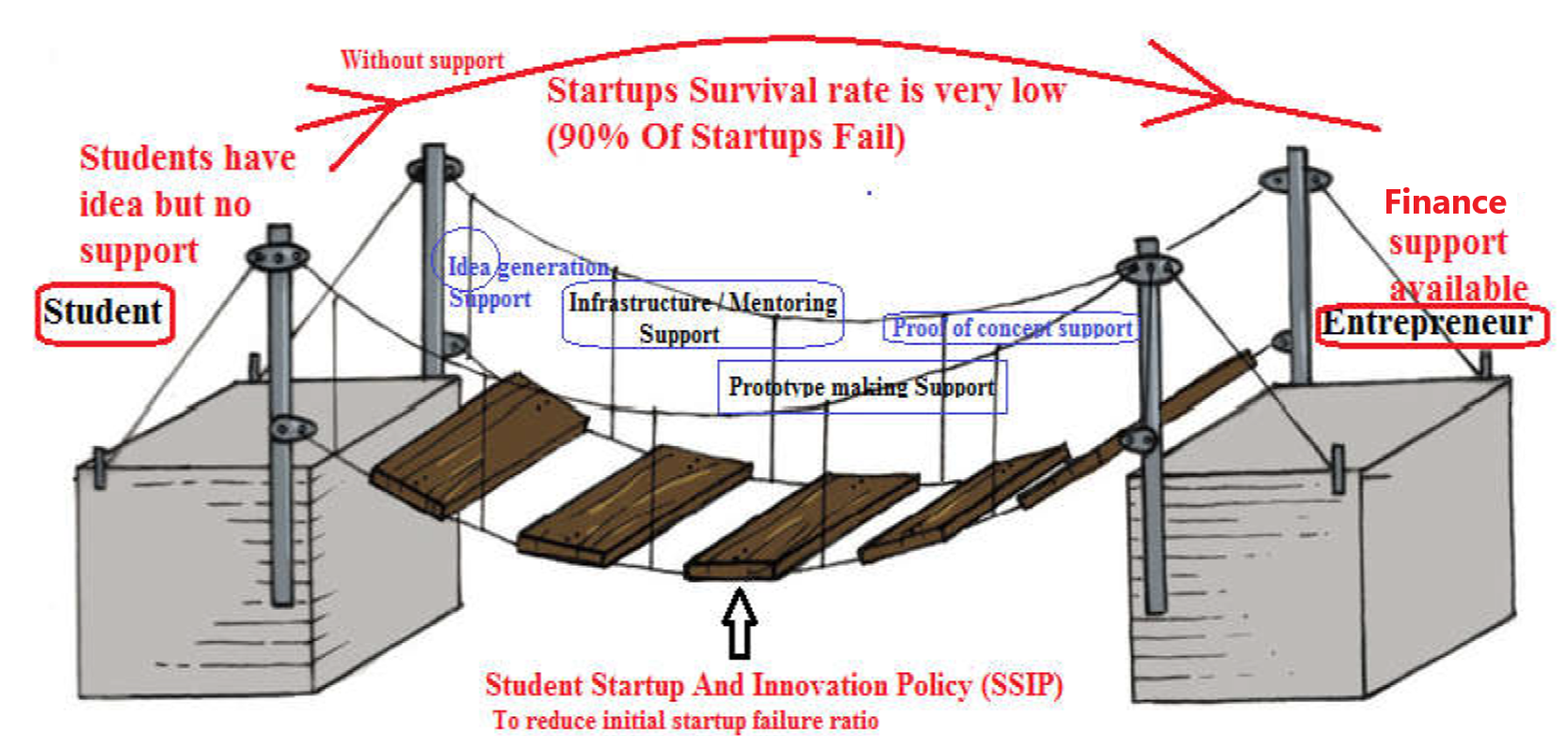 Pre-incubation
Early stage support systems for the innovation & startup value chain that comprises an enabling environment to trigger creative ideas, handholding ideas at conceptualization stage, extending basic facility to test the ideas and validate its early users, basic common working infrastructures, and access to existing resources before the innovation reaches an enterprise stage.
Innovation
Conceptually, any innovation implies substantial improvement in the ways of doing things, producing goods or providing services.
It may involve a new use of an existing resource or producing or delivering existing goods or services through new methods or new instruments/materials.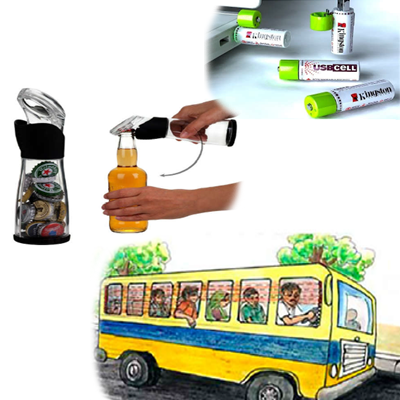 Startup
Startup is an entity that develops a business model based on either product innovation or service innovation and makes it scalable and replicable so as to be self-reliant.
Examples:
Ola Cabs - They are currently competing with Uber
Zomato - one of the most successful food tech startups around.
Bolt- Bolt Red Streak is the world's first 'smart' mobile-phone charger for motorbikes. It has a unique detachable design to prevent theft and misuse of the device. It is a 2 A charger, which not only charges your mobile-phone fast, but also automatically tracks your entire ride on a route map, total distance, average speed, etc. using the Bolt Riders App.
Proof-of-concept (POC)
Proof of concept is the stage where the innovator / startup demonstrates a fundamental functioning demonstration of the idea / hypothesis / innovation.
Examples:
For example, a working concept of an electrical device may be constructed using a breadboard.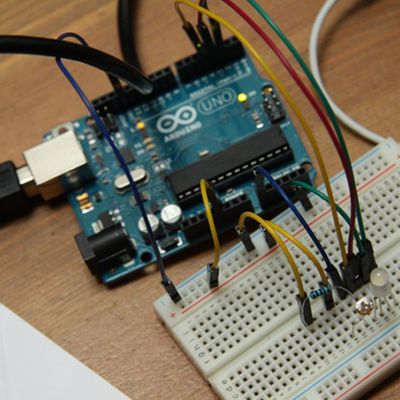 Prototype
A prototype-stage is a preproduction / pre-launch stage where the innovator / startup team has developed a basic minimum viable product (MVP) with most key features desired in the final product
Minimum viable product (MVP) is a product with just enough features to gather validated learning about the product (Ready for market) and its continued development.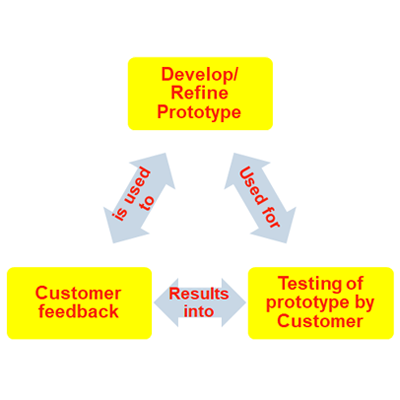 How the University supports…
The university may support for…
pre-incubation
prototyping development
patent filing
mentoring
events
activities
conferences, and
exposure
1. Sensitization
To change mindset
By success stories
By Idea creation exercise
Make and earn in campus
Invite innovators and entrepreneurs
Continuous interaction between students/aspiring entrepreneurs/young innovators and successful startup holders and innovators.
2. Idea
Nurturing the best idea/concept
Idea/concept screening, etc.
3. Mentoring
By pool of successful entrepreneurs
By nearby industry personnel
By faculty members
For design, marketing, technical queries, IPR issues, etc.
4. Facilities
Necessary infrastructure
Space for experimentation and trials
Necessary utilities
Maintenance and repair support etc.
Interested aspirant entrepreneurs may contact with the proof of concept to the...
Dr. Amish P. Vyas
Director- Indrashil Innovative Foundation Indrashil University
At & P. Rajpur, Ta.: Kadi, Dist.: Mehsana Gujarat, India
amish.vyas@indrashiluniversity.edu.in