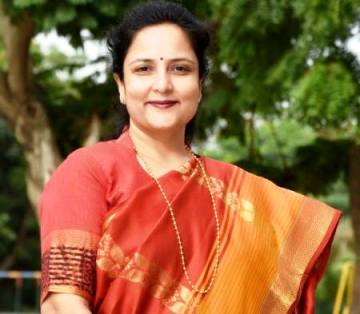 Prof. (Dr.) Richa Dayaramani
Pro-Vice Chancellor (I/C), Indrashil University
Dr. Richa Dayaramani, Professor & Principal at School of Pharmacy, holding charge of Pro-Vice Chancellor, Indrashil University, Kadi, Gujarat.
Dr. Dayaramani believes in inspiring the learners to acquire knowledge and skills and culminating an attitude of life-long learning for the transformation into a well-rounded society and profession ready leader.
She has graduated in pharmacy from BKMGPC Rajkot, M. Pharm from MS University Baroda and PhD from Ganpat University, Mehsana.. She is CMI level 5.0 certified in Academic leadership and management.
She has over 23 years of professional experience in teaching, research and industry. She has work experience with government as well as self-finance institutions along with industry experience with IPCA Laboratories Ltd. and Rusan Pharma Ltd. She is associated with pharmaceutical companies, start-ups and CROs for technical consultancy, advisory and product development portfolio.
She has contributed in the framing of the unified syllabus of Pharmacy council of India as member of PG Syllabus Committee and, nominee CPCSEA for ethical use of animals. She is member of national committee of APTI, founder President of Human Ethics Committees Association, former BoS member in Gujarat Technological University and core committee member for UNESCO Bioethics (Pharmacy) India Chapter.
She has several publications in indexed journals, authored books/chapters and has 1 patent granted and 6 patents filed. She has made scientific deliberations in many national and international conferences and delivered invited expert lectures.
She is associated with many academic/professional bodies and institutions in various capacities including Gandhidham Chamber of Commerce as convener for women's wing where she works for Entrepreneurship awareness and development and with Lions Club of Karnavati, Ahmedabad as Director. She is decorated with several awards.
An educational leader, she delegates and communicates effectively across the organization with her learning agility and resilient approach. Her logical, emotional and cooperative appeal with an element of empathy and inclusion inspires her co-workers for achieving the organizational goals efficiently.