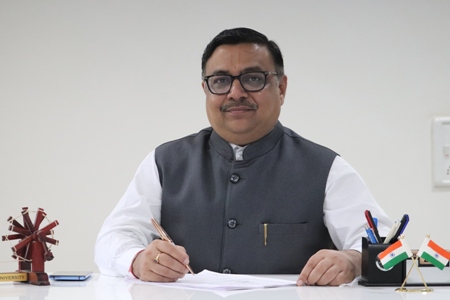 Prof. (Dr.) Sanjay Garg
Pro-Vice Chancellor, Indrashil University
Prof. (Dr.) Sanjay Garg holds Ph.D. degree in Computer Science and Engineering (2008) from Rajiv Gandhi Prodyogiki Vishwavidyalaya, Bhopal (R.G.P.V., A Technological University of Madhya Pradesh) on "Clustering Techniques and High Dimensional Databases". Prior joining to Indrashil University, Prof. Garg has served in several institutes of repute in various capacities, the penultimate being Dean- -Academic Affairs, DIT University, Uttrakhand.
A distinguished academician with over 26 years of experience, Prof. Garg has contributed in curriculum design of undergraduate and postgraduate and Ph.D. courses. Presently, he is member of Board of Studies at Gujarat Forensic Science University, Gandhinagar; Raksha Shakti University, Gandhinagar; DDU, Nadiad: SPU, Vallabh Vidya Nagar and Atmiya University, Rajkot.
As Principal Investigator, he has successfully completed three research projects that were funded by ISRO (Department of Space, Government of India), GUJCOST (Gujarat State, Department of Science and Technology) and RESPOND scheme of ISRO. Besides these, three other research projects are ongoing which are sponsored by ISRO. As a highly accomplished researcher, there are over 40 research papers to his credit in international journals of repute in addition to 20 papers presented in International Conference. The research journey has gone beyond to 2 ongoing Ph.D. supervision with 8 successful Ph.D. awardees.
His leadership abilities is reflected while successfully hosting various seminars, workshops, symposiums, short term training programs and conferences. Apart from these, his academic merits are explicit during his invited talks in numerous institutes/organizations in the field of Data mining, Formal systems and Database. His focus area is Data Structures and Algorithms.