The key academic and research areas are:
APPLY FOR ADMISSION NOW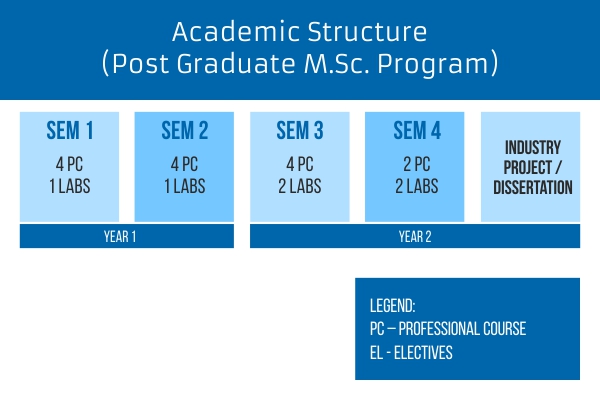 SALIENT FEATURES OF GRADUATE PROGRAM:
Internship in industries, CSIR laboratories, with faculty
Flexible academic structure
Experiential learning
Soft Skills training for enhancing placement opportunities.
Student involvement in societal activities.
Encouragement for research.
Student centric education.
---
CAREER
The employment areas for the MSc Biosciences graduates include Healthcare and Medical Sector, Production Industry, Educational Institutes, as a Medical representative, Lab Technician, Environmental or Safety Specialist, Quality Control Officer and as Teacher and Professor.
The pharmaceutical and agrochemical industries also offer careers for Bioscience postgraduates in a variety of roles, including research and development, medical sales and as clinical research associates conducting clinical trials. Working as a regulatory affairs officer or in patenting may also appeal.
INTAKE
M.Sc. in Microbiology: 45 Seats