OBJECTIVE OF THE PROGRAM
The Product design is the onset of the product cycle with the aim of transforming the designed product to make it suitable for end use. The product design in itself is a tedious task as it has to be carried out with the utmost care so as not to miss out even the minutest of the details as absence of even a minutest feature may render the product useless. Hence, Industries always eagerly look for people with expertise in Product design in various 3D product design software such as SolidWorks, and several other state of the art modern product design software. Once the design of the product is finalized, it becomes indispensable to test the product in the environment/conditions in which the product is to be actually utilized. Hence, the suitable environment is created virtually and the functioning of the product is simulated in that environment. Therefore, this HoTC is an initiative towards making the people well equipped with the expertise in Product design and Process simulation so as to make them ready to help industries in meeting the ever-growing demand for expertise which can aid in rapid growth of any industry.
Virtual reality (VR) is a simulated experience that employs pose tracking and 3D near-eye displays to give the user an immersive feel of a virtual world. Applications of virtual reality include automotive industry, healthcare, education (such as medical or military training), entertainment (particularly video games) and business (such as virtual meetings), etc. This HoTC will help the participants in learning the creation of virtual environment and how VR could become a potential candidate in aiding the cost reduction in industries through carrying out the desired task, initially, in the virtual environment and then proceeding for physical mode of the desired task.
KEY TOPICS:
Product Design Using AutoCad & SolidWorks
Process Simulation Using ANSYS
CHIEF PATRON:
Dr. J.S.Yadav,Director (Research), Indrashil University
Dr. D.J.Shah,Provost, Indrashil University
Mr. Jignesh Patel,Director, Khodiyar Group
ADVISORY:
Dr. Amish Vyas, Registrar, IU
Mr. Vijo Joy, CEO, AIC-ISE Foundation
Dr. Sidheshwar Routray, Dean, SoE
PROGRAM CONVENER:
Dr. Ashish Kumar Shukla (+91 7389626934)
Program Coordinators:
Dr. Arun Kumar (Academia)
Dr. Jatin Patel (Academia)
Mr. Arpit Patel (Industry)
RESOURCE PERSONS:
ACADEMIA EXPERTS
Dr. Ashish Kumar Shukla
Dr. Jatin Patel
INDUSTRY EXPERTS
Mr. Jatin Patel
Mr. Bhagyesh Patel
Mr. Sachin Patel
WHO WOULD GET THE BENEFIT?
Students,Faculty Members,Industry Person Background in Engineering (Any Branch)/Bio Science/Biomedical
REGISTRATION FEE STRUCTURE:
Internal Participants(Indrashil University)

Student: Rs. 250/-
Faculty: Rs. 300/-

External Participants:Rs 750/-
Fee is to be paid through "QR Code" scan or UPI ID mentioned in the Course Registration Google Docs (Use the Link OR Scan QR Code)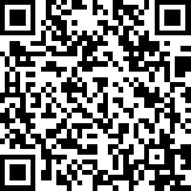 ---