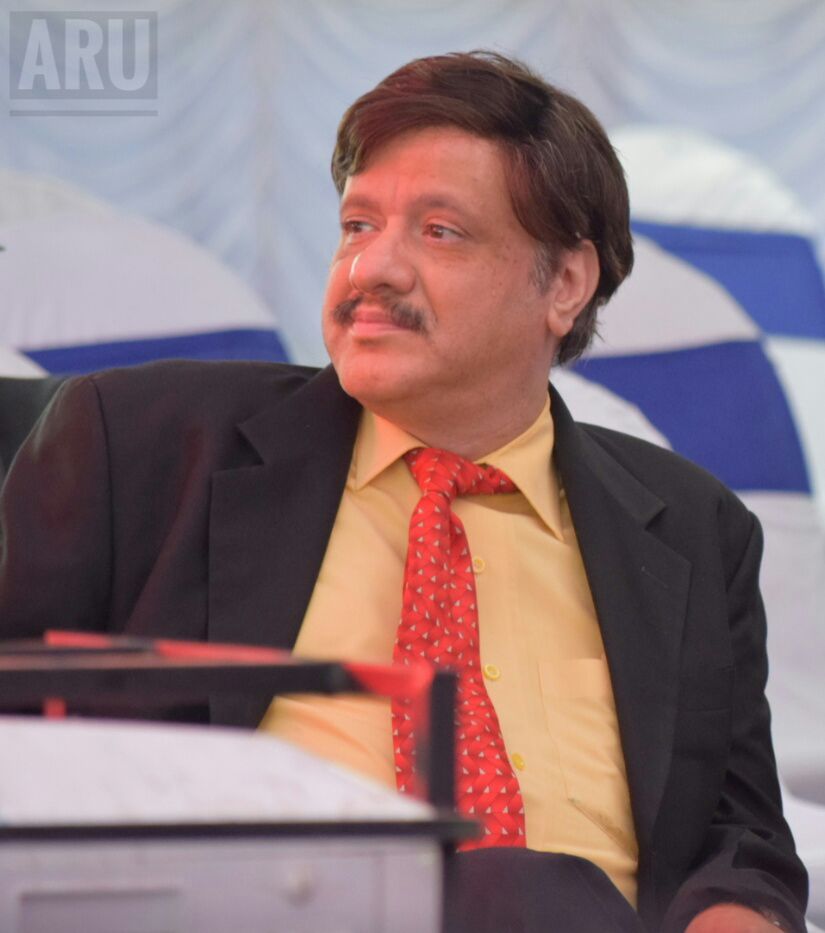 Dr. Prof. B.S. Nagendra Parashar
Provost, Indrashil University
Dear Students and Parents
It gives me an immense pleasure to invite you all to Indrashil University (IU). Indrashil University is an educational initiative of Cadila Pharmaceuticals Ltd. It is established by an Act of State Legislature of Gujarat as a State Private University under Gujarat University Act, 2009.
We at Indrashil University aim at providing Global Education, carrying out Global Research, and providing Global Learning platform to students in all the programmes across all schools.
Our faculty is our strength. We have recruited faculty members from premiere institutions across the country which include IITs, BITS, NITs. More than 50% of our faculty members are Ph.D. holders.
We take pride in our dynamic and outstanding faculty, innovative pedagogical practices, state-of-the art infrastructure and multi-disciplinary academic programmes at graduate and postgraduate level. Located in the outskirts of town Kadi, the university has an inviting ambience for academically committed and passionately creative people. The university campus is hardly one hour drive from Ahmadabad city.
A few years down the line, we would like to be counted as one amongst the preferred universities in the country. Indrashil University will be a platform for students to discover themselves. Our university is dedicated to the discovery, development, dissemination and application of knowledge in the chosen fields with a mission to expand the scale and scope of human understanding and thereby contributing to the betterment of the world.
At Indrashil University, our focus is not only on producing graduates who are market ready, but also making them good citizens of the country. We strongly believe in the philosophy of education beyond classroom. All the under graduate programmes offered by the School of Engineering and School of Science will have one full semester Internship program. This full semester Internship program is an unique selling point of our University where our students work for one full semester in the industry on live projects. As an alternate to the full semester Internship Programme, students have Thesis / Dissertation where students work for one full semester on research project.
In our university, we offer flexible academic structure which enable students to tailor their caviate the way they want. Students can chose their elective courses across the discipline and schools. Curricula at Indrashil University will be updated regularly which caters to the requirements of market. Students will have the platform for productive co-curricular and healthy extracurricular activities. In addition, they will be involved in Community and Social Welfare activities as well. Needless to say, at Indrashil University the prime focus will be on holistic development of students. With all these initiatives, a student graduating from Indrashil University will be enabled, empowered and equipped enough to face the global challenges with ease and comfort. Our graduates will be leaders of tomorrow, with all stellar qualities.
I am sure that you will make the best use of this invaluable opportunity to build your future at Indrashil University. I am confident that the outstanding faculty and state-of-the art infrastructure of our University will inspire and motivate students to achieve excellence in your chosen field. With these few words, I once again welcome you to the world of experiential learning at Indrashil University.