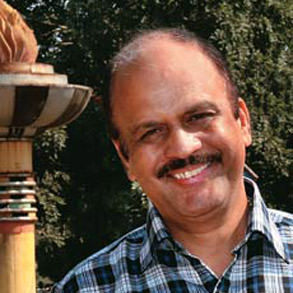 Mr. Maheshwar S. Sahu
Chairman, Board of Management, Indrashil University
Mr. MaheshwarSahu obtained a Bachelor's Degree in Electrical Engineering in 1977. He then went on to do a Post-Graduation in 1994 in Development Administration from the University of Birmingham, UK, with focus on Industrial Development and Relocation of Industries.
Mr. Maheshwar has over 23 years of experience in Civil Service and around 15 years of practical experience in various other industries, including having spent close to 5 years serving the Government of India. He served as Joint Secretary at Mahanagar Telephone Nigam Ltd., and then went onto becoming the Government Director. He was a Joint Secretary for Ministry of Environment & Forests and worked in different departments for the Government of Gujarat in various capacities. He was Chairman of the Board of Gujarat State Financial Corporation, followed by obtaining the position of a Director there too subsequently.
He served as Project Director at UNIDO, as an Independent Director of GVFL Ltd., and as an Independent Director of Reliance Industries Ltd.